22/04/2020 – 16/05/2020
Galerie Nagel Draxler is proud to present a solo exhibition by LA based artist Sayre Gomez.
Our upcoming exhibition with Sayre Gomez, which many of you and we, too, had been looking forward to with great anticipation, will have to be postponed to 2021. We will announce the new dates as soon as possible.
We decided to deal with this situation in a productive way and to work on a substatial publication as a "replacement" of the Brussles exhibition.
The catalogue will contain essays by Maurin Dietrich (director of Kunstverein Munich), Rita Gonzales (head of the contemporary art department at Los Angeles County Museum of Art (LACMA)) and Contemporary Art Writing Daily. Designed by Yvonne Qurimbach it will be published by Walther König at the end of this year.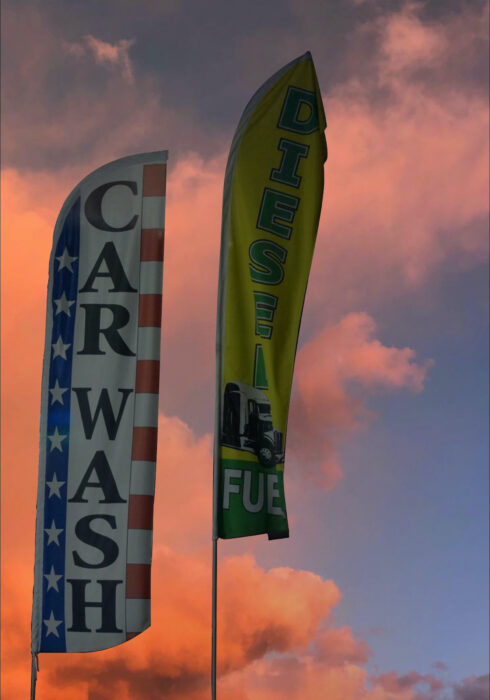 Press Release
The works of Los Angeles based artist Sayre Gomez (*1982, Chicago) capture our world in the moment of transition initiated by the 4th Industrial Revolution. When we look up from our phone and computer screens, we see the city scapes and environments that were designed in the 1980s and 1990s in decay. They become our cultural unconscious. Shops are closing, storefronts are empty, as a result of e-commerce. G5 towers are imitating trees. In times of the digital projection of permanent presence the physical world is still there, but it's ageing.
When Denise Scott Brown and Robert Venturi predicted in their famous book "Learning from Las Vegas" from 1972, that our urban landscapes turn into strips of signs and advertising billboards, like in Las Vegas, today these signs and billboards lose their function. Their messages are woven into the commercially exploited fabrics of social media.
The forthcoming show will be the third solo exhibition by Sayre Gomez with Galerie Nagel Draxler.