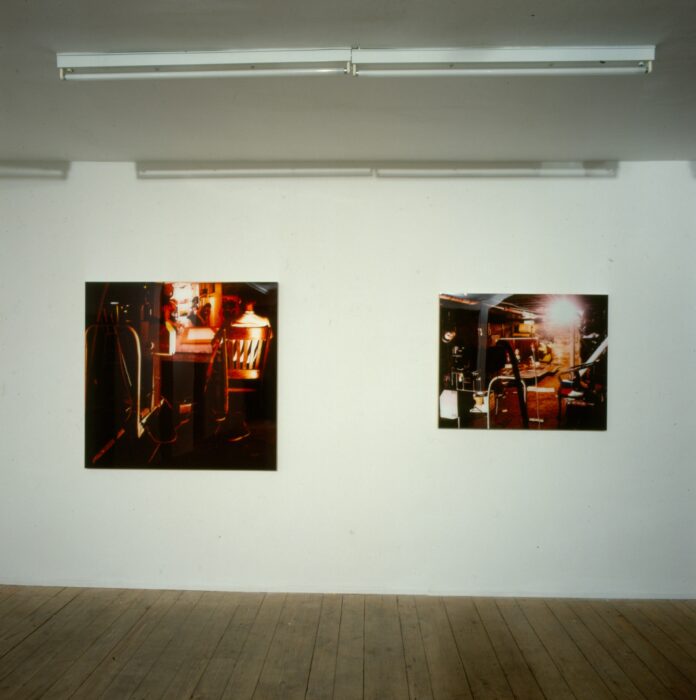 Press Release
Printing & Framing
An exhibition by Clegg & Guttmann at Christian Nagel Gallery
The exhibition consists of six framed cibachrome prints and a video-tape. The photographs are divided into two series, "The Printing" and the "The Framing". Together the works in the show constitute a chronicle of their own production.
"The Printing" series consists of photographs by Clegg & Guttmann of the printing of "The Framing" series in their darkroom at North-Bergen, New Jersey. The darkroom is located at the basement of Chromprint Laboratory.
"The Framing" series takes place in the Fleischmengergasse in Cologne. The framers of Kölner Werkladen photographs themselves framing the Clegg & Guttmann photographs using silicone glue, a process which necessitates the use of gas-masks to prevent the inhalation of toxic fumes.
The exhibition will open on September 6th and will remain until September 30th, 1991.