Ken Lum Melly Chum hates her Job
31/08/2019 – 26/10/2019
Get together: August 31, 2019, 6-8 pm
Moritzplatz, corner of Prinzessinenstrasse, Berlin
In collaboration with KLEMM'S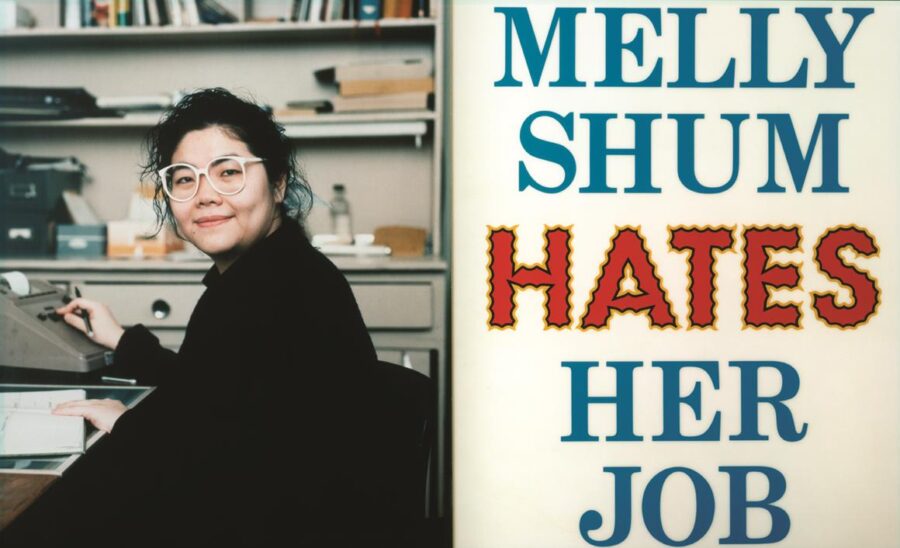 Press Release
"Since 1989 'Melly Shum' hates her job; since 1990 she does so publicly and permanently in the form of a Billboard at the Witte de With in Rotterdam.
Initially, the composition of text and image was supposed to be shown on the museum's front only for the duration of the exhibition. After its removal, however, several residents asked for the artwork to be re-installed. Fortunately the museum took side with the protesters. It was clear that many citizens missed the smiling lady, who dared, despite her smile, to verbalize in capital letters, that she 'hates' her job.
With 'Melly', Ken Lum has hit a nerve that reached beyond its art-context and led to a surprising display of solidarity by the people. Considering the pressure suffered by most people at work, this isn't surprising. And then there is discrimination, sexual harassment, low pay, draining shift-work, bullying at work, burn-out etc., all of them capable of spoiling any job and making people ill.
As for Melly's reasons to hate her job, one can only speculate. The setting that surrounds her evokes an office job in the 1980s, shortly before the rise of globalization which kept accelerating everyone's working life through a new form of interconnectedness.
30 years later, the imaginary icon still resonates. Today, hashtags like #mondayblues und #thankgoditsfriday are used to express frustrations at the start of the week or else, pleasant anticipations of the weekend. Terms like 'multi-jobbing', 'patched-worked-income' or 'bullshit-jobs' are on the rise and reflect a state of 'new realities', which is quite worth criticizing when it comes to the much debated 'future of work'.
This might be an occasion to think about one's own response to the system of our working life and to join us in celebrating Melly's premiere in Berlin."
Viktoria Binschtok, August 2019
'Melly Shum hates her Job' is part of the exhibition
Form, Class & Beauty – Gabriele Beveridge, Viktoria Binschtok, Ulrich Lamsfuß, Ken Lum
SEP 13 – OCT 26, 2019
Opening: SEP 13, 2019 at 6 pm