14/09/2017 – 16/09/2017
SOLO PRESENTATION: MARK DION
art berlin 2017
Stand 2.C03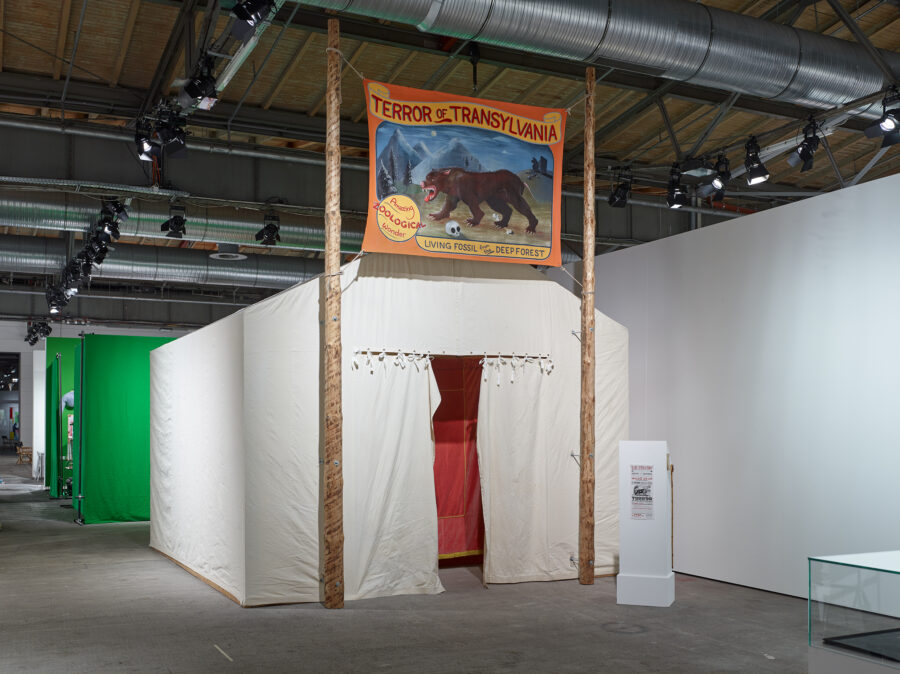 Press Release
Since the 1980s Mark Dion makes art that deals with the cultural representation of nature. Nature, the artist once said in an interview, is one of the most sophisticated arenas for the production of ideology. Dion's work addresses the ideological inclinations of cultural codes of both the common behavior and the highly specialized knowledge (science). Exhibition displays, especially those of the 19th century which, in Dion's opinion, should have never been modernized but rather stay as a historical expression of the thinking (culture/politics/ideology) of their particular time. As a long-time environmentalist, his work acknowledges the repercussions of the human impulse to dominate nature.
Dion's work confronts the inherent contradictions between the artifact and the context in which it is displayed for popular consumption. His spectacular collections and displays of ancient and modern objects reflect on his own, fictive version of history, encouraging viewers to question contemporary institutions and popular ideologies that define today's "official" story of nature.
Fairground curiosities in the 19th century often included disfigured creatures, that fascinated an audience that had a cliché of the 'normal' and that would look for the spectacle of deviation to obtain an even stronger reassurance of their proper 'normal' constitution. Dion's installation "Monster" consists of a remake of a 19th century fairground tent containing, as an attraction for the viewers, a skeleton of a creature with the body of a cow and a head of a bear. While the body of the cow is made of real bones, the bear's head is an artificial remake. Made in 1998 and shown for instance in Dion's solo exhibition "Encyclomania" at Kunstverein Hannover in 2003, the piece can be seen as a signature work of the artist.
Mark Dion's work "Vocabulary Lesson for An Election Year", 1988,  addresses the viewer as a citizen and as a spectator. A notebook is filled with handwritten text referring to what is written on a chalkboard positioned in front of it: "SPECIAL INTEREST GROUPS," it reads, followed by a list of all those apparently deemed to be outside of the mainstream population during Ronald Reagan's two terms as president. On the wall to the right hangs an Amerocentric Rand McNally Cosmopolitan Map, placing the United States right in the middle. Needless to point out, this evokes the comparison: America First.