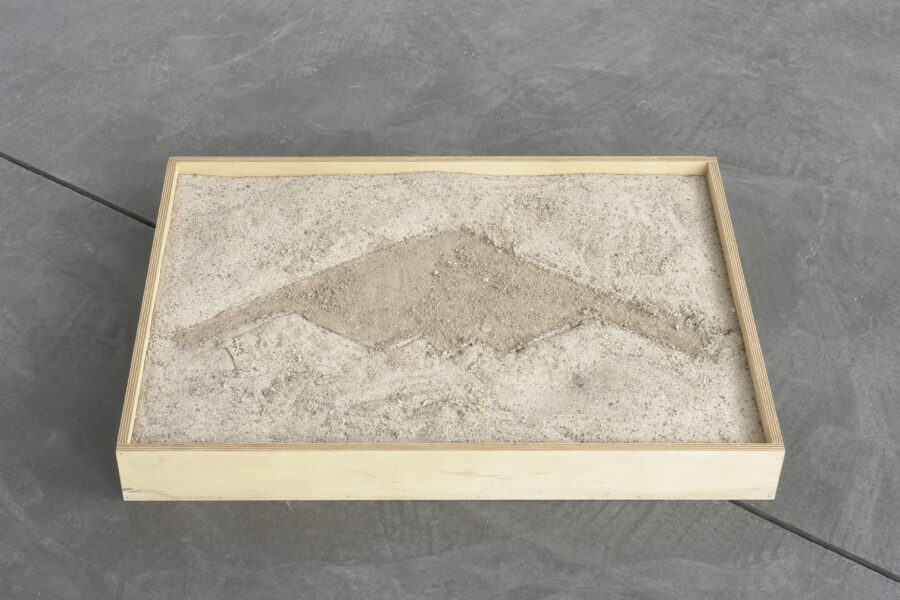 Press Release
We are very pleased to present you our new exhibition "Kriegsschauplätze"("locations of war") by the American artist Martha Rosler.
Since the sixties her work deals in photography, photomontage, sculpture, video and installations with political and social topics.
In Rosler's new exhibition a minefield and a large prosthesis decorated with the newest shoes by star designer are transforming the gallery space itself into a setting of war. Whereas a little doll soldier wearing himself a prosthesis keeps tireless playing "God Bless America" with its trumpet the visitor can access the minefield.
In her two series of photomontages "Bringing the war home: House Beautiful" (1967-1972) and "Bringing the war Home: House Beautiful, new series" (2004) Rosler combined clipped pictures from the lifestyle magazine "House Beautiful" with scenes form the Vietnam and Iraq war taken from news magazines. These photomontages are a reaction to the daily reports in mass media which were bringing the war from Vietnam and Iraq directly into the cosy living rooms of the United States and Europe. Through this manipulated scenes, in which for example a modern American women is cleaning her sofa in the ruins of Saddam Hussein's palace, or a Pin up of the sixties is placed among American combat troops, Rosler wants to evoke a reflection about the real war experience and the images of war that we get transmitted through television and newspaper. Martha Rosler stands with her absolutely aesthetical and engaging photomontages in the tradition of artists like John Heartfield or Hanna Hoech.