Gruppenausstellung deadwood – kuratiert von Kai Matsumiya
27/04/2019 – 15/06/2019
Eröffnung: Freitag, 26. April 2019, 18–21 Uhr
Opening: Freitag, April 26, 2019, 6–9 pm
Nagel Draxler Kabinett
Rosa-Luxemburg-Str. 33
10178 Berlin
Öffnungszeiten / Hours:
Dienstag – Samstag: 11 – 18 Uhr / Tuesday – Saturday: 11 am – 6 pm
& Sonntag, 28. April 2019: 11 – 18 Uhr / Sunday, April 28th 2019: 11 am – 6 pm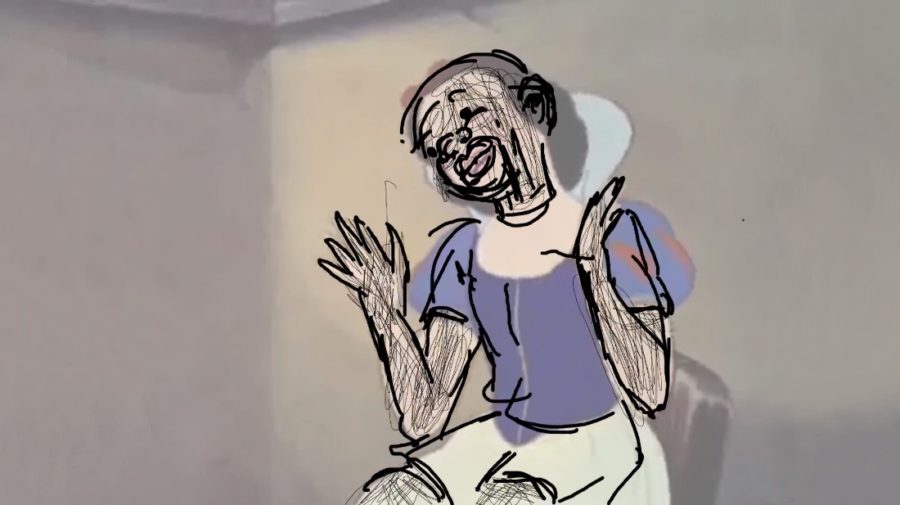 Press Release
Maryam Jafri, Steffani Jemison, Craig Kalpakjian, Tracy Molis, Ben Morgan-Cleveland, Elliott Jamal Robbins – presented by Kai Matsumiya
Kai Matsumiya presents "Deadwood" at Nagel Draxler's Kabinett space in Berlin with a lineup of the New York-based gallery's American artists, many of whom will be introduced to Germany for the first time. "Deadwood" refers to the name of a town in South Dakota where in the late 19th century, the discovery of gold catalyzed a nationwide migratory movement towards the west also known as the Gold Rush. Instead of striking rich, most would only get to scutter through the dead wood found within the gulch from the desert environs. In its more common, present day, usage, "deadwood" refers to employees who are no longer useful or economically productive within the work environment. Deadwood may also refer to the inability to get or maintain an erection.
Deadwood, South Dakota has remained a ghost town for most of its existence with a population never exceeding 2,000 denizens since its existence. The town now represents a minor bastion of a limited gambling-based economy, in the literal sense, as mini-casinos dot the landscape alongside residential saloons. The works in deadwood encourage ways in finding deadwood around us via art viewing from the artists Steffani Jemison, Craig Kalpakjian, Maryam Jafri, Ben Morgan-Cleveland, Tracy Molis, and Elliott Jamal Robbins.
Elliott Jamal Robbins explores how the stage of the minstrel later directly contributed to the origins of American cartoon illustration, while often sexualizing wild wild west white men from the ever-frolicking body-dysmorphic teenage hero. The tragic origins of mass entertainment and culture cannot be departed from Black Face. Much is evident in the looped animation Snow White Clapping in which the hero's body and being is directly mapped onto the idealistic representation of white feminine beauty, Snow White. Our hero appears yet again in two drawings, " yes, I know " while sipping deadwood of the most recent aforementioned definition, and "Tie me down, gag me, fuck me, oh yes daddy I want that raw daddy cock, choke me like the bitch I am rip this tight twat! What a fucking asshole"
While Robbins's avatar remains unnamed, Ben Morgan-Cleveland's heroine is a spirit named Sophia who takes the form of a puppet. During their performances Sophia speaks with Ben's voice, making it unclear as to who is the ventriloquist and who the dummy. Subject and object become confused, as well as the boundary between the performer and audience. Topics such as entertaining the possibilities of having more money with lesser love vs. lesser love with more money are debated internally but vocalized. The audience who eavesdrop on such thoughts witness uncanny contents, some of which are hinted by the sometimes-echoed voices through a sound mixer. Topics and murmurs of long, lost deadwood are always evoked as it is fused in with the more metaphysical gold-stuff of life.
Tracy Molis reflects on certain cultural transformations manipulated by Los Angeles, her home town, by locating how the city cosmetically-alters sacred features sacred to western civilization. She then adds in her own contributions. Consider, for example, a 16th century rendition of high Greco-Roman culture's interpretation of the Nereid, a sea nymph at Neptune's fountain from Renaissance-era Bologna. Fast forward to the early 20th century in LA of another rendition of the mannerist Nereid in which they have slight pleasant smiles and the grotesque fish now appear more like Disneyland than Renaissance forms. Such morphology is then rendered into two paintings by Molis in which the Nereid is represented as more feral, maybe even more suggestive, one with a mask-like smile and another with a different kind of sinister robotic look, but all aspects certainly intensified from the original.
Search hard amidst the deadwood and one may find gold as in Craig Kalpakjian's "L7" series, which in its distorted verisimilitude of Joseph Albers's "Homage to the Square" one can sift progress and devolution from art history. In taking up the themes of the seductions of technology and digital space from a critical position, Kalpakjian's interrogation of utopian potentials suggest the darker implications of the futures promised to us. Kalpakjian engages such historical art discourses and contemporary issues and makes them just as right as they are wrong.
Steffani Jemison brings out "Same Time" in which her investigations into the visual and semantic language of the marks which compose the written word are highlighted. Is it drawing or writing, marks, strokes, hieroglyphs, mere doodles, a religious experience? Drawing inspiration from the doodles of Franklin Roosevelt, the encrypted notebooks
of James Hampton, and the wild hieroglyphic visions of American slave Nat Turner, Jemison encourages the pursuit of language as, in her own words, a "performance of freedom". The hunt for gold amidst deadwood, in a sense, is the opposite of the pursuit of labor and freedom of wonderment as its own necessary measure, as made real by the mark. We are in pursuit of language, and language is in pursuit of us. Jemison will also show "Escaped Lunatic" where she employs cinematic tools from the late 19th and early 20th centuries in which African Americans were often depicted in scenes of flights from authority. Such were the depictions then, and just as striking, such are the conditions for many now.
Maryam Jafri acquaints us with the works "Self-care" and "anxiety", both of which comprised a part of her exhibition "War on Wellness". In recent years, the term "wellness" has become a laden, yet specific, phrase that resembles a contemporary ideological movement spanning across the spheres of culture, industry, politics, class, race, gender, and even the military. The "wellness" phenomenon may be a logical response to a government that is actively plotting to destroy its own citizens access to health care and the social safety net, so that people are forced to desperately seek out DIY, self-help solutions—a full-out war on the wellness of people ́s minds, bodies and spirits, waged by the current regime in Washington. Workers, including members of the precariat and the creative class, are left with only their labor power as their sole means of support. The body is increasingly perceived as a site of anxiety that is politically and economically produced. Self-help for the body, mind, and spirit, becomes a resulting byproduct in the world of Deadwood.